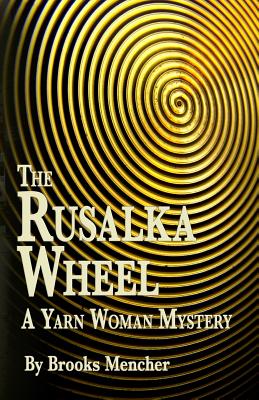 The Rusalka Wheel (Paperback)
A Yarn Woman Mystery
Createspace Independent Publishing Platform, 9781546416746, 264pp.
Publication Date: July 6, 2017
* Individual store prices may vary.
Description
"Gripping ... evocative ..." -- Publishers Weekly Helen Oliver discovers an unusual spinning wheel in a Chinatown alley shop. Though the light is poor and the wheel is obscured by a mountain of antique furniture, it seems strangely familiar. She takes a few photos with her cell phone, and tries to buy it with what little money she has. When Helen mysteriously disappears, all that can be found is her purse and phone, discarded amid the trash along San Francisco's northern piers. Realizing the photos are the only clue to San Francisco's latest serial killings, Police Detective William Chu turns to textile forensics consultant Ruth M, the Yarn Woman, to help identify the wheel and the shop. As Chu pursues the Pier Killer through San Francisco's Chinatown and port districts, Ruth's own investigation into the rare spinning wheel carries her to the roots of Slavic mythology. Legend and history interweave as Ruth peels back the centuries like pages in a book until at last she connects centuries-old myth to modern murder. "The Rusalka Wheel" is the third book in Brooks Mencher's Yarn Woman mystery series. The first book, "The Yarn Woman," is a collection of three ghostly novelettes; the second book is "Wailing Wood," a mystery of murder in California's redwood country.
About the Author
Brooks Mencher has been a Bay Area newspaper editor and writer for twenty years at the San Francisco Chronicle, San Francisco Examiner, and Oakland Tribune, and also edited newspapers on California's North Coast. He is the author of the Yarn Woman mysteries, including The Yarn Woman, Wailing Wood, and The Rusalka Wheel.