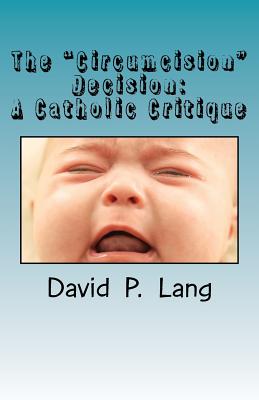 The "Circumcision" Decision
A Catholic Critique
Paperback

* Individual store prices may vary.
Description
An anthology of essays by a college professor of logic, philosophy, and ethics, which critiques, from a traditional natural moral law perspective, the cultural bias in the United States in favor of the routine performance of elective, non-therapeutic "circumcision" on non-consenting male minors at the whim of often misguided and uninformed (though usually well-intentioned) parents. In a series of four lengthy essays (two of them previously published in Catholic journals of ethics and social criticism, reprinted with permission, but the other two never released), the author argues that the innate biological endowments of all children (particularly boys in the American context) should be left intact out of respect for their bodily integrity as bestowed by the infinitely wise Creator.
Createspace Independent Publishing Platform, 9781546615569, 182pp.
Publication Date: May 17, 2017
About the Author
David P. Lang holds PhD degrees in philosophy and mathematics. He has been teaching logic and philosophy (including systematic Thomistic psychology, metaphysics, and ethics), as well as mathematics, on the college level for many years.