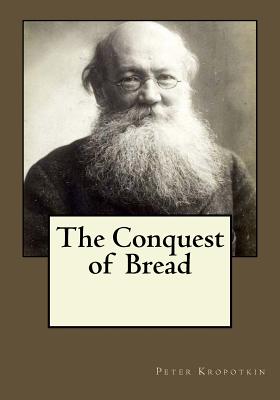 The Conquest of Bread (Paperback)
Createspace Independent Publishing Platform, 9781546770046, 132pp.
Publication Date: May 18, 2017
Other Editions of This Title:
Paperback (7/27/2019)
Paperback (8/2/2018)
Paperback (3/15/2017)
Paperback (8/1/2009)
Paperback (9/16/2014)
Paperback (9/2/2017)
Paperback (1/7/2020)
Paperback (4/30/2015)
Paperback (3/1/1990)
Paperback (10/27/2013)
Paperback (8/26/2012)
Paperback (11/4/2019)
Hardcover (1/7/2020)
Paperback (5/26/2017)
Paperback (8/3/2009)
Hardcover (8/2/2018)
Hardcover (5/26/2017)
* Individual store prices may vary.
Description
The Conquest of Bread is a book by the anarchist communist Peter Kropotkin. Originally written in French, it first appeared as a series of articles in the anarchist journals Le R volt and La R volte (both edited by Kropotkin). It was first published as a book in Paris in 1892 with a preface by lis e Reclus, who also suggested the title. Between 1892 and 1894 it was serialised, in part, in the London journal Freedom, of which Kropotkin was a co-founder. It has been translated and reprinted numerous times: it was translated into Norwegian already in 1898, and in Japanese, for example, by Kotoku Shusui in 1909.