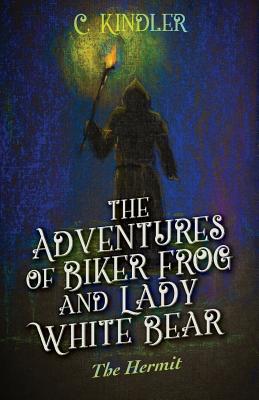 The Adventures of Biker Frog and Lady White Bear (Paperback)
The Hermit
Createspace Independent Publishing Platform, 9781546945956, 134pp.
Publication Date: July 28, 2017
Other Editions of This Title:
Paperback (6/27/2012)
Paperback (1/10/2017)
* Individual store prices may vary.
Description
Biker Frog is a long way from his old frog pond. In his previous adventures, he has traveled to the land of Notellis and met the brave Lady White Bear and her father, King Dannis. Biker Frog and Lady White Bear have saved Notellis twice from danger and disaster. Their latest adventure will take them out of Castle Bearmor and into the Witchlok Mountains.
Biker Frog, now Sir Biker Frog, thanks to King Dannis, has taken Lady White Bear and their friends Gomer and Henry to shop in a local village. It is there that they first hear the legend of a mysterious hermit. It immediately captures Lady White Bear's imagination, and she insists that the group venture into the mountains to find the hermit's cave.
Biker Frog realizes that Lady White Bear wants to trick King Dannis so he won't worry about her. He reluctantly goes along with the plan, but both will find out that their quest is a lot more dangerous than they had imagined. Will the four friends get out of the mountains alive, or will the hermit prove to be too strong a foe?
About the Author
Author C. Kindler has written three books in the Adventures of Biker Frog and Lady White Bear series. Kindler has spent the past twenty-two years living in Wisconsin, working and raising her three children. She recently retired.