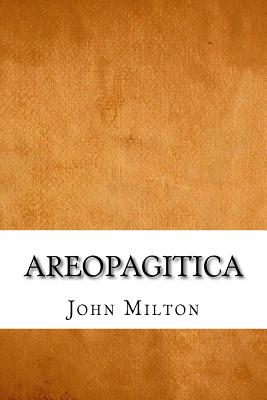 Areopagitica
Paperback

* Individual store prices may vary.
Other Editions of This Title:
Paperback (2/22/2020)
Paperback (1/15/2020)
Paperback (5/16/2017)
Paperback (5/12/2017)
Paperback (11/9/2019)
Paperback (7/6/2019)
Paperback (4/2/2020)
Paperback (4/21/2009)
Paperback (1/16/2019)
Paperback (9/7/2020)
Paperback (7/28/2008)
Paperback (8/7/2018)
Paperback (9/2/2016)
Paperback (11/3/2020)
Paperback (1/10/2021)
Paperback (11/3/2020)
Hardcover (5/13/2009)
Hardcover (8/21/2015)
Paperback (5/12/2015)
Paperback (5/20/2020)
Description
Areopagitica: A speech for the Liberty of Unlicensed Printing to the Parliament of England is John Milton's famous tract against censorship. Named after a speech by Isocrates, a fifth century BC Athenian orator, the work is counted as one of the most influential and inspired defenses of the right to freedom of expression in history. It is also a personal issue for Milton who was submitted to censorship himself when he tried to publish his defenses of divorce, radical works for the time that gained no quarter with censors. Distributed as a pamphlet, Milton's powerful arguments against 1643's Licensing Order note that classical Greek and Roman society was never subjected to such censorship, and he uses many classical and biblical references to reinforce his argument.John Milton was an English poet, polemicist, man of letters, and a civil servant for the Commonwealth of England under Oliver Cromwell. He wrote at a time of religious flux and political upheaval, and is best known for his epic poem Paradise Lost (1667), written in blank verse. Milton's poetry and prose reflect deep personal convictions, a passion for freedom and self-determination, and the urgent issues and political turbulence of his day. Writing in English, Latin, Greek, and Italian, he achieved international renown within his lifetime, and his celebrated Areopagitica-written in condemnation of pre-publication censorship-is among history's most influential and impassioned defences of free speech and freedom of the press.
Createspace Independent Publishing Platform, 9781547063376, 36pp.
Publication Date: June 3, 2017
or
Not Currently Available for Direct Purchase