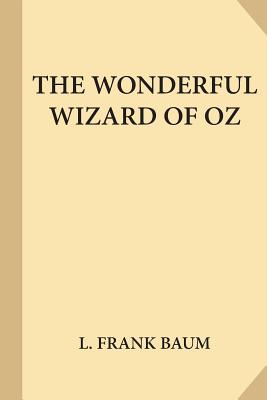 The Wonderful Wizard of Oz
Paperback

* Individual store prices may vary.
Other Editions of This Title:
Paperback (4/9/2015)
Paperback (5/29/2013)
Paperback (12/17/2013)
Paperback (6/18/2010)
Paperback (11/29/2015)
Paperback (5/21/2012)
Paperback (12/19/2011)
Paperback (4/9/2013)
Paperback (2/25/2013)
Paperback (2/26/2012)
Paperback (2/28/2013)
Paperback (10/5/2012)
Paperback (6/13/2017)
Paperback (12/5/2014)
Paperback (6/15/2018)
Paperback (9/1/2004)
Paperback (10/22/2018)
Paperback (11/11/2012)
Paperback (10/10/2014)
Paperback (11/16/2014)
Description
Originally published in 1900, The Wonderful Wizard of Oz, is the first fantasy written by an American to enjoy an immediate success upon publication. So powerful was its effect on the American imagination, so evocative its use of the forces of nature in its plots, so charming its invitation to children of all ages to look for the element of wonder in the world around them that author L. Frank Baum was forced by demand to create book after book about Dorothy and her friends-including the Scarecrow, the Tin Woodman, the Cowardly Lion, and Glinda the Good Witch.
Createspace Independent Publishing Platform, 9781547218202, 88pp.
Publication Date: June 7, 2017
About the Author
Lyman Frank Baum (May 15, 1856 - May 6, 1919), better known by his pen name L. Frank Baum, was an American author chiefly known for his children's books, particularly The Wonderful Wizard of Oz.