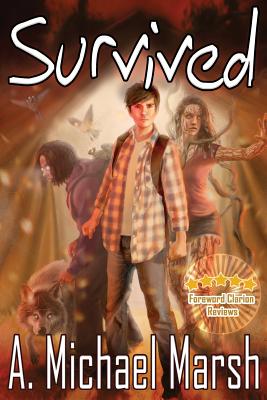 Survived (Paperback)
Createspace Independent Publishing Platform, 9781547232789, 256pp.
Publication Date: June 6, 2017
* Individual store prices may vary.
Description
Center City was only the beginning. With Eli defeated and the survivors of the Battle of Arcadia united, Oscar and the Changed led their people to a new life outside of the city. Then they found the barricades. For over a year they thought the world had ended, but roughly fifty miles outside of the city lay the truth. As carriers of the deadliest plague on Earth, they had been quarantined. Bodies of those foolish enough to approach the barriers littered the nearby roads. Although they had more questions than answers, the former residents of Center City were content to resettle in an abandoned farming community they renamed Salvation. Unfortunately, their newfound peace was short-lived. Oscar's people are shocked when the quarantine is breached twice on the same day. Especially because it's people breaking into, not out of, the quarantined zone. And when those intruders attack each other on sight, the residents of Salvation have no idea what to make of the situation. Now they've been pulled into the middle of a power struggle between a garrison of abandoned soldiers and the government shadow operation running the quarantine. Up for grabs is a newly discovered relic, one which has the power to either stop the Sickness for good - or weaponize it. If Oscar and his people don't tread carefully, they'll not only be too late to get the relic, but their entire town will be firebombed into oblivion. With the clock ticking, Oscar, the Changed, and the people of Salvation, must put together the seemingly disparate pieces of this new puzzle. Are the soldiers to be trusted? Do the people running the quarantine truly want to cure the Sickness? Is Thevetat somehow pulling the strings? Oscar doesn't know, but if he and his friends don't move quickly, not only will they lose their new home, but the Sickness could be unleashed into the rest of the world.