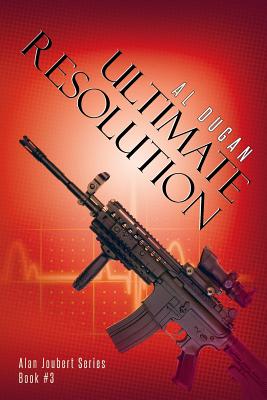 Ultimate Resolution (Paperback)
Createspace Independent Publishing Platform, 9781547276509, 178pp.
Publication Date: July 22, 2017
* Individual store prices may vary.
Description
Alan Joubert is living the good life. His home and sloop, the Anne Bonney, is permanently docked in beautiful Coconut Grove, Florida. His life is punctuated by visits from his stunning girlfriend, Natalie. Anyone looking at Alan would say that he has it all figured out.
Alan, however, has secrets. He isn't some beach bum going where the sea takes him but a highly trained special-operations agent with the CIA's Absolute Resolution program. He specializes in "wet work" and takes missions other agents don't have the skill, heart, or the stomach for.
Alan's operations in Central and South America were compromised. He was reassigned to the Asia Pacific division, but recent attacks by the Contras in Nicaragua have changed his handlers' minds. They need Alan to keep the peace in Central America and stop the controversial group's reign of terror.
As Alan takes on the Contras, he will realize a dark secret about their mission and their mysterious benefactors. Alan would do anything for his country. That might even mean going against the parameters of his mission and taking matters into his own hands
About the Author
Al Dugan spent extensive time in Central and South America during his career in the marine-insurance industry. Dugan grew up in New Orleans, Louisiana. He attended Jesuit High School and graduated from Louisiana State University. Dugan spent thirty-six years in the marine insurance industry including working as an underwriter for Lloyd's of London. Dugan was awarded the Chairman's Award for outstanding service during his career.