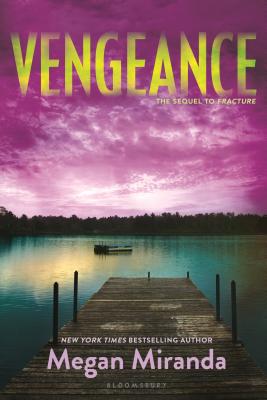 Vengeance (Paperback)
Bloomsbury USA Childrens, 9781547600687, 368pp.
Publication Date: March 20, 2018
Other Editions of This Title:
Paperback (1/6/2015)
Hardcover (2/4/2014)
* Individual store prices may vary.
Description
Nobody really believes in a curse. Until you know the people who disappear. Too much coincidence, you look for reason. Too much death, you grasp for something to blame. Carson pulled Delaney out and he died on the side of the road with her mouth pressed to his. Her air in his body. Troy. She told the cops it was suicide. Didn't matter. The lake released her and grabbed another. But when Decker's father dies in a pool of spilled water on their kitchen floor, all Decker can feel is a slow burning rage. Because he knows that Delaney knew that his dad was going to die. She knew and backed out of his house and never said a word. Falcon Lake still has a hold on them both, and Decker can't forgive Delaney until he knows why.
New York Times bestselling author crafts another hauntingly tale of life, death, and the perilous balance between them.
About the Author
Megan Miranda was a scientist and high school teacher before writing Fracture, which came out of her fascination with scientific mysteries-especially those associated with the brain. Megan has a BS in biology from MIT and spent her post-college years either rocking a lab coat or reading books. She lives near Charlotte, North Carolina, where she volunteers as an MIT Educational Counselor. Fracture is her first novel.
www.meganmiranda.com
Praise For Vengeance…
"The realistic mystery wrapped in an eerie supernatural atmosphere will appeal to fans of both genres." - Kirkus Reviews
"Miranda keeps readers guessing in a heavily atmospheric, spooky novel." - The Horn Book
"Miranda's debut is a captivating and intelligent story of love and death with a dash of the supernatural. . . . A haunting meditation on what it means to be human and to truly live." - starred review, Publishers Weekly on FRACTURE
"Readers will find Delaney delightfully genuine and her story compelling. Put this in the hands of fans of Gayle Forman's If I Stay and Where She Went." - VOYA on FRACTURE
"[A] thrilling paranormal romance." - Kirkus Reviews on FRACTURE
"An atmospheric thriller, ripe with tension." - Kirkus Reviews on HYSTERIA