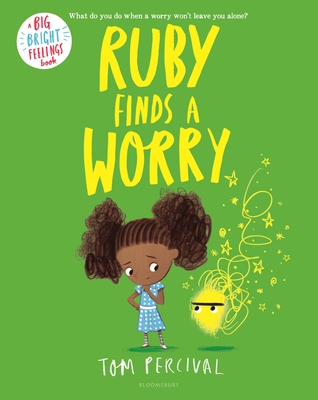 Ruby Finds a Worry (Big Bright Feelings) (Hardcover)
Bloomsbury Children's Books, 9781547602377, 32pp.
Publication Date: September 3, 2019
* Individual store prices may vary.
Fall 2019 Kids Indie Next List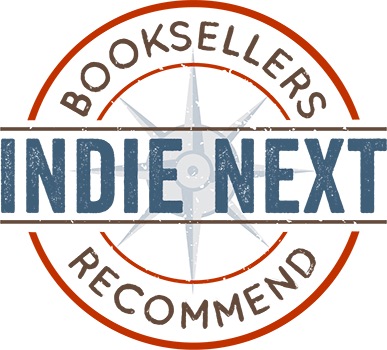 "Carefree Ruby loves playing and exploring the world around her. But one day, she notices a Worry hanging around. At first, she decides to ignore it, but it just grows bigger and bigger, and before long, it's so huge that it's all she can think about. Then she comes across a boy who looks as sad as Ruby feels and who also has a Worry. As the boy tells Ruby about his Worry, though, it begins to get smaller, and Ruby learns that talking about her Worry is a good way to make it go away. An excellent teaching book about managing worry, which everyone has and which may come back sometimes but can get better if you share it with someone who can help you through it."
— Melissa Oates, Fiction Addiction, Greenville, SC
View the List
Description
From the creator of Perfectly Norman comes a sensitive and reassuring story about what to do when a worry won't leave you alone.
Meet Ruby--a happy, curious, imaginative girl. But one day, she finds something unexpected: a Worry.
It's not such a big Worry, at first. But every day, it grows a little bigger . . . And a little bigger . . . Until eventually, the Worry is ENORMOUS and is all she can think about.
But when Ruby befriends a young boy, she discovers that everyone has worries, and not only that, there's a great way to get rid of them too . . .
This perceptive and poignant story is the perfect springboard for talking to children about emotional intelligence and sharing hidden anxieties.
The Big Bright Feelings picture books provide kid-friendly entry points into emotional intelligence topics--from being true to yourself, to worrying, to anger management, to making friends. These topics can be difficult to talk about. But these books act as sensitive and reassuring springboards for conversations about mental and emotional health, positive self-image, building self-confidence, and managing feelings.
Read all the books in the Big Bright Feelings series!
Perfectly Norman
Ruby Finds a Worry
Ravi's Roar
About the Author
Tom Percival writes and illustrates picture books and has also produced covers and internal illustrations for the Skulduggery Pleasant series. He grew up in a remote and beautiful part of South Shropshire He now lives in a far more conventional building (a house), with his girlfriend and their young sons.
http://tom-percival.com/
@TomPercivalsays
Praise For Ruby Finds a Worry (Big Bright Feelings)…
"Focuses on the socio-emotional health of children . . . providing a window for discussions about fear and anxiety." - Booklist, on RUBY FINDS A WORRY
"A priceless lesson for any child-or adult-conveyed in a beautifully child-friendly manner . . . A valuable asset to the library of a child who experiences anxiety and a great book to get children talking about their feelings." —Kirkus Reviews, starred review
"Percival treats worry like a natural part of life, including the idea that sharing worries with others is a good way to ensure "they never hung around for long."" —Publishers Weekly
"A captivating tale about happiness, being yourself, and the magic of learning to spread your wings and fly." —Foreword Reviews, starred review, on PERFECTLY NORMAN
"The message of acceptance . . . is presented in a child-appropriate and thoughtful manner." —Booklist on PERFECTLY NORMAN
"An ideal selection for storytimes." —School Library Journal on PERFECTLY NORMAN
"Percival's message is emphasized through the canny use of color as a storytelling mechanism: Norman's world is in greyscale . . . As the wings come out, Norman and everything he's near turns technicolor." —Publishers Weekly on PERFECTLY NORMAN
"The contrast of black-and-white illustrations with splashes of bright color complements the story's theme. . . . A heartwarming story about facing fears and acceptance." —Kirkus Reviews on PERFECTLY NORMAN