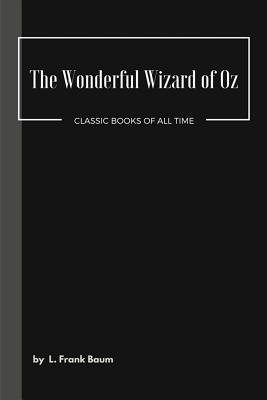 The Wonderful Wizard of Oz
Paperback

* Individual store prices may vary.
Other Editions of This Title:
Paperback (4/9/2015)
Paperback (5/29/2013)
Paperback (12/17/2013)
Paperback (6/18/2010)
Paperback (11/29/2015)
Paperback (5/21/2012)
Paperback (12/19/2011)
Paperback (4/9/2013)
Paperback (2/25/2013)
Paperback (2/26/2012)
Paperback (2/28/2013)
Paperback (10/5/2012)
Paperback (12/5/2014)
Paperback (6/15/2018)
Paperback (9/1/2004)
Paperback (10/22/2018)
Paperback (11/11/2012)
Paperback (10/10/2014)
Paperback (11/16/2014)
Description
The Wonderful Wizard of Oz is a children's novel written by L. Frank Baum and illustrated by W. W. Denslow. Originally published by the George M. Hill Company in Chicago on May 17, 1900, it has since been reprinted numerous times, most often under the name The Wizard of Oz, which is the name of both the popular 1902 Broadway musical and the well-known 1939 film adaptation. The story chronicles the adventures of a young girl named Dorothy Gale in the Land of Oz, after being swept away from her Kansas farm home in a cyclone. The novel is one of the best-known stories in American popular culture and has been widely translated. Its initial success, and the success of the 1902 Broadway musical which Baum adapted from his original story, led to Baum's writing thirteen additional Oz books.
Createspace Independent Publishing Platform, 9781548080921, 118pp.
Publication Date: June 13, 2017