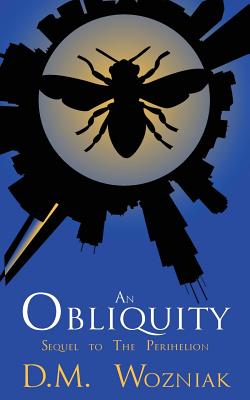 An Obliquity
Paperback

* Individual store prices may vary.
Description
It is Friday, January 4, 2069: the perihelion. A darkness unlike any other has fallen upon Bluecore 1C. Some hope to use this darkness as a doorway to freedom, while others sense an opportunity to bury their secrets. And then, there are those who find the dark perfect for hunting. In this thrilling conclusion to the critically-acclaimed novel The Perihelion, each of the six residents of Bluecore 1C must strike his or her own separate path towards salvation. Their interlaced stories become a compelling exploration of moral deviation and ultimate redemption. Praise for The Perihelion: "Brilliant." - Windy City Reviews "Literary, character-driven science fiction at its best." - Self-Publishing Review.
Createspace Independent Publishing Platform, 9781548233334, 592pp.
Publication Date: June 19, 2017
About the Author
D.M. Wozniak is not nearly as interesting as the worlds and characters he creates, except, perhaps, for the fact that he has six children - three of whom which are triplets. He lives in the Chicago area with his wife Michele, five daughters, son, and massive Labrador. For decades he has been reading speculative fiction novels by the likes of Gene Wolfe, Dan Simmons, Neil Stephenson, and Patrick Rothfuss, and somehow found the time to write one of his own. And then one became two. A software architect by trade, his interests also lie in photography and indie music.