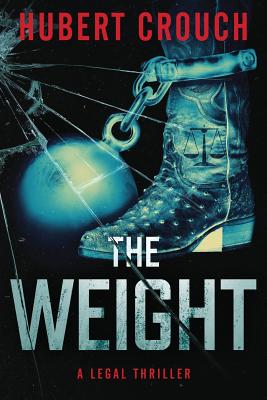 The Weight (Paperback)
Createspace Independent Publishing Platform, 9781548323967, 368pp.
Publication Date: September 20, 2017
* Individual store prices may vary.
Description
Flamboyant plaintiff lawyer Cal Connors sues reporter Leah Rosen, seeking millions in damages for being maliciously defamed in an article she wrote for Texas Matters magazine entitled "Texas Justice Gone Wrong." In the article, Rosen accuses Connors of perpetrating a multi-million dollar fraud on the Texas jury system, her salacious charges catching the eye of the local US Attorney and causing him to launch a full-scale investigation. During the investigation, revelations surface that Connors' law partner and daughter Christine clandestinely entered into an illegal settlement with an insurance claims adjustor, who was forced to flee to the French Riviera where he was subsequently found dead of a suspicious drug overdose. Cornered and desperate, Connors and his daughter go on a scorched-earth offensive of gruesome murders, a lurid kidnapping and treacherous betrayals to save themselves and the financial empire they have illicitly built.
About the Author
For more information about my books, please visit my website at www.hubertcrouch.com. Hubert Crouch is a graduate of Phillips Andover Academy, Vanderbilt University, and Southern Methodist University School of Law. He practiced trial law in Texas for over forty years. In addition to practicing law, he taught Free Speech and the First Amendment, Public Speaking and Legal Advocacy to undergraduates at Southern Methodist University and was awarded the Rotunda Outstanding Professor Award. An avid rock and roll fan, he has played guitar in various bands over the years. He and his wife split their time between their home in Nashville, Tennessee and their mountain retreat near Sewanee, Tennessee.