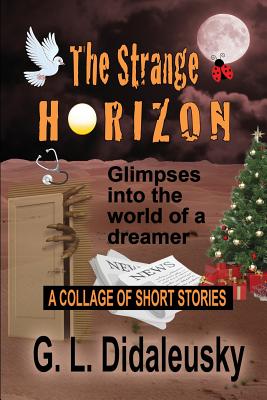 The Strange Horizon
Paperback

* Individual store prices may vary.
Description
The Strange Horizon ranges from stories less than a hundred words to over four thousand words. There isn't any profanity, gore or sexual innuendo in any of the short stories. The genre varies from mystery, suspense, contemporary, horror, science fiction and fantasy. You may smile, chuckle, express a tear or two, feel a sudden chill or feel a warmth at the end of the story. Emotions are in the mind of the reader and the heart cuddles or rejects those emotions.
Createspace Independent Publishing Platform, 9781548336950, 138pp.
Publication Date: June 23, 2017
About the Author
I taught science in middle school after receiving a Secondary Education degree in science from Wayne State University. I then obtained a Physician Assistant degree from University of Detroit-Mercy. My interest in writing started in 2005 with my first published short story The Swimming Hole. I decided to write medical mystery/suspense novels in 2009 after reading several novels by Tess Gerritsen. My medical background and my writing skills along with a vivid imagination provided the motivation to complete four novels. My 4th novel Strange Appearance was released by Rogue Phoenix Press on July 26, 2016. Encouragement by my wife, Holly, from my brother, Joe, and all my friends and colleagues continues to fuel my drive to write.