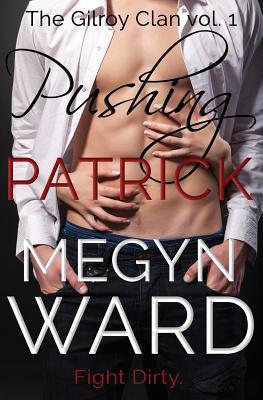 Pushing Patrick (Paperback)
Createspace Independent Publishing Platform, 9781548340391, 360pp.
Publication Date: August 15, 2017
* Individual store prices may vary.
Description
It was a bet. A stupid bet. One I never should have made. One I knew, that could cost me everything. To be honest, I didn't even think it would work. I kissed Patrick the night we met and he couldn't have made it clearer-he isn't into me. Not like that. He's funny and sweet and entirely too good for a girl like me. He's perfect and I'm... not. So, we're friends. Just friends. When my life falls apart and I need a place to live, Patrick comes to my rescue, no questions asked. I know it doesn't mean anything. It's just one friend, helping out another. I know that... but I can't help but want more. I can't help but want him. It's my friend, Tess, who points out that Patrick may be perfect, but he's still just a man. That if I want him, all I have to do is say so. That if I push hard enough, I can make him want me. I know she's wrong because I've felt the sting of his rejection and I have no desire to subject myself to it again... but what if she's right? What if all Patrick needs is a little push?
About the Author
Megyn Ward lives on coffee, chocolate and more than the occasional glass of red wine. When she's not spending time with the people who live in her head, she's raising her four children under the Arizona sun and praying for a rainy day.
or
Not Currently Available for Direct Purchase