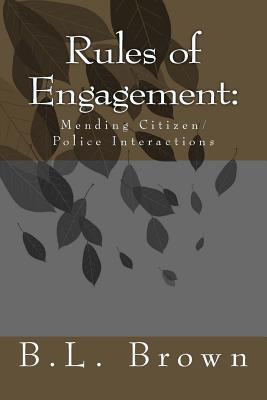 Rules of Engagement (Paperback)
Mending Citizen/Police Interactions
Createspace Independent Publishing Platform, 9781548400835, 246pp.
Publication Date: June 26, 2017
* Individual store prices may vary.
Description
For the past few years there has been an abundance of highly publicized negative citizen/police interactions. Police Officers are required to attend training to help them interact positively with the public; however, there is no training to assist the public in interacting with the police. Rules of Engagement: Mending Citizen/Police Interactions is a game changer. This book informs the public about what the police do, what they should be doing, how to avoid interactions with the police and what to do if those interactions are less than positive. It talks about case law that guides officers in the performance of their duties and why they rarely get prosecuted. It is the public's training guide to interacting with police. This book is a great resource for parents in discussing citizen/police interactions with their children.
About the Author
Ms. B.L. Brown has been a law enforcement professional for over 16 years which included community oriented policing, field training officer, detective, senior instructor and supervisor. She has utilized the knowledge obtained throughout her career to teach various classes at both state and regional training academies. She has created training programs for law enforcement agencies involving field training and criminal investigations. Ms. Brown received a Bachelor's Degree in Education from Henderson State University, a Master's Degree in Public Administration from Troy University in addition to Criminal Justice coursework towards a management certificate. Ms. Brown is passionate about education and criminal justice and works to meld these disciplines to improve the relationship between law enforcement and the citizens they serve. Ms. Brown is also the author of The Justice Academy What You Should Know and Brownie Bear Teaches Gun Safety which is a children's book that helps parents discuss the dangers of firearms with their children.