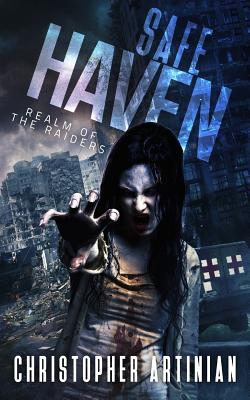 Safe Haven (Paperback)
Realm of the Raiders
Createspace Independent Publishing Platform, 9781548413583, 330pp.
Publication Date: July 15, 2017
* Individual store prices may vary.
Description
A virus has swept across the planet turning people into flesh-craving zombies. The UK and Ireland were the last to fall, but now the virus has won. Cities are infested with the undead. To stay is to die.Having fled Leeds, Mike Fletcher and his family thought they had found a safe haven in the island village of Candleton. But their peace was fleeting and others want what they have. Now they find themselves in a fresh fight for their lives; battling armies of vicious raiders and fast, relentless zombies. Horror and tyranny reign in this new world and a war is looming on the horizon that only the bravest will choose to fight. The time has come to take a stand. The time has come to find a new kind of hero.