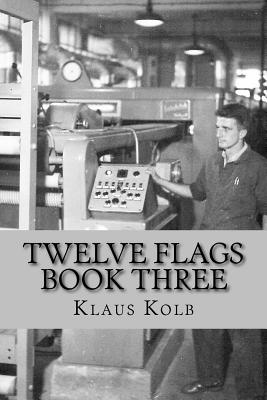 Twelve Flags Book Three
The Traveling Years
Paperback

* Individual store prices may vary.
Description
Klaus Kolb, 21, and his father, who is finally released from East German prisons by the Communist regime, flee to West Germany. There, the two work to make a home for the rest of their family. As Klaus' work responsibilities increase, he travels Europe and the globe honing his people and technical/engineering skills. When his father gets into professional difficulties, his son comes to his aid.
Createspace Independent Publishing Platform, 9781548652609, 292pp.
Publication Date: August 3, 2017
About the Author
Klaus Kolb, born in 1934, was raised in Saxony, Germany during World War II but a demanding but brilliant father and loving step-mother. He apprenticed, became a journeyman machinery builder and studied mechanical engineering in East Germany. He and his father escaped West after his father was released after imprisonment for seven years by occupying Communists. There, he moved up to become an engineering design manager for an industrial air conditioning and textile machinery firm and finished college. In 1965, he emigrated to the U.S. to become president of South Carolina textile businesses. In 1998, he created Kolb's Geodesic Dome Homes. Now "retired" he has consulted internationally about dome building construction and translates Old German Script into English. He plays several instruments in local bands, and is learning a few new ones. He and his partner Brigitte live on Merritt Island, Florida.