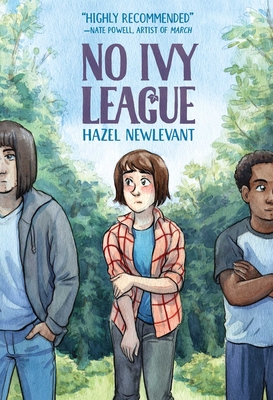 No Ivy League (Paperback)
Lion Forge, 9781549303050, 208pp.
Publication Date: August 20, 2019
* Individual store prices may vary.
Description
When 17-year-old Hazel Newlevant takes a summer job clearing ivy from the forest in her home town of Portland, Oregon, her only expectation is to earn a little money. Homeschooled, affluent, and sheltered, Hazel soon finds her job working side by side with at-risk teens to be an initiation into a new world that she has no skill in navigating. This uncomfortable and compelling memoir is an important story of a girl's awakening to the racial insularity of her life, the power of white privilege, and the hidden story of segregation in Portland.