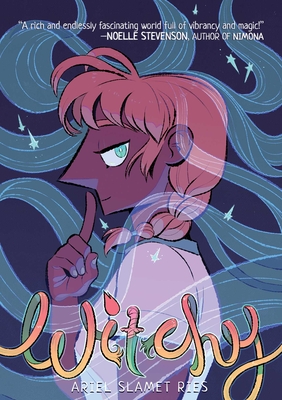 Witchy Vol. 1
Paperback

* Individual store prices may vary.
Description
Winner of the 2020 Ignatz Award for Outstanding Online Comic
2020 Gold Ledger Award Recipient
Danish "Pingprisen" for Best Online Series in 2017 and 2018 Nominee
2016 DINKy for Outstanding Web Comic Nominee

In the witch kingdom Hyalin, the strength of your magic is determined by the length of your hair. Those that are strong enough are conscripted by the Witch Guard, who enforce the law in peacetime and protect the land during war. However, those with hair judged too long are pronounced enemies of the kingdom, and annihilated. This is called a witch burning.

Witchy is a young adult graphic novel about the young witch Nyneve, who is haunted by the death of her father and the threat the Witch Guard poses to her own life. When conscription rolls around, Nyneve has a choice to make; join the institution complicit in her father's death, or stand up for her ideals?
Praise For Witchy Vol. 1…
"Witchy is a must-read and a must-buy — the queer Asian witches, talking bird, and kickass mom are reason enough."
— Rich In Color
Oni Press, 9781549304811, 272pp.
Publication Date: September 17, 2019
About the Author
Ariel Slamet Ries is an eggplant fanatic and longtime lover of dogs in snoods from Melbourne, Australia. They studied animation for four years before throwing away the prestige and money to pursue comics. They're still waiting to see how that will turn out