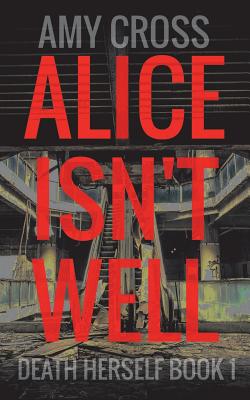 Alice Isn't Well (Paperback)
Independently Published, 9781549525827, 308pp.
Publication Date: August 17, 2017
* Individual store prices may vary.
Description
"There are lots of demons in the sky above London. The problem is, this one came crashing down to earth." Ten years ago, Alice Warner was attacked and disfigured by an attacker in her own home. She remembers nothing of the attack, and she has been in a psychiatric hospital ever since. When she's finally released, however, she starts working as a security guard at an abandoned shopping mall. And that's when she starts to realize that something is haunting her, keeping just one step out of sight at all times... Meanwhile, seventy years earlier, a little girl named Wendy is left orphaned after a World War 2 fighter plane crashes onto her house. Taken to a monastery, Wendy is quickly singled out by the nuns for special attention. They say she has been possessed by a demon, and that there's only one way to save her soul. Fortunately for Wendy, however, there's someone else who seems to know far more about the situation. What is the shocking connection between Alice and Wendy, reaching out across the years? Does a demon really lurk in the girl's soul? And who is Hannah, the mysterious figure who tries to help Wendy, and who seventy years later begins to make her influence felt in Alice's life too? Alice Isn't Well is the first book in the Death Herself series, about a dark figure who arrives in the night, promising to help deal with the forces of evil whenever they appear.