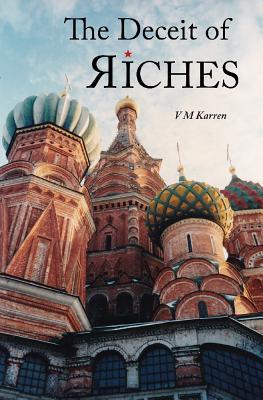 The Deceit of Riches (Paperback)
Independently Published, 9781549814044, 350pp.
Publication Date: September 27, 2017
* Individual store prices may vary.
Description
Winner of the National Indie Excellence Award for 2019, and Finalist in the 2019 NGIBA, "the Sundance Film Festival of the publishing world."
The Berlin Wall has fallen and the Soviet Union has disintegrated. Russia's experiment with democracy hangs in the balance as corruption and crime bring the country to its knees.
When Peter Turner, an over curious exchange student, is suspected of stealing lucrative military secrets, he must get out of Russia before the KGB and mafia find him to take back what he doesn't have.
About the Author
Val Karren is a native of Seattle, but has lived in Europe for most of his adult life. His interests in European languages and politics as a young man prompted him to travel to Britain and the European continent, and later to the Ukraine and Russia, where he lived, studied and worked. In the 80s he was engrossed with the events and ethos of the Cold War; and in the 90s, the transition of Eastern European countries into the post-Soviet era attracted him to that part of the world. He moved to Russia to watch these events unfold first-hand.

After studying Russian literature at the University of Nizhny Novgorod, Val eventually returned to the US and earned a Bachelor's Degree in Slavic Languages and Literature from the University of Washington in Seattle. He later earned an International MBA from the Maastricht School of Management in the Netherlands. There Val began writing his experiences in the form of short stories to share with family and friends.

Val settled in the Netherlands with his American wife and started a career in international trade. His travel and work carried him to many corners of the world, where he continued to collect a library of hilarious, eye-opening and sometimes heartbreaking stories from across Europe, Russia, and the Middle East. Later in his career he returned again to writing, and finally wrote his first novel, The Deceit of Riches, a work of fiction set in Post-Soviet Russia, which had gradually taken form in his mind over 20 years.

Val is currently writing his second novel, a sequel to The Deceit of Riches, set in Romania and Ukraine. He lives in the Netherlands with his wife and children and is an avid reader and traveller.