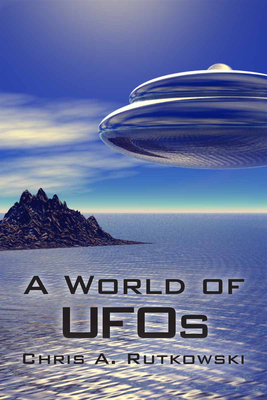 A World of UFOs (Paperback)
Dundurn Group, 9781550028331, 315pp.
Publication Date: September 1, 2008
* Individual store prices may vary.
Description
UF0s are a truly global phenomenon. Although many of the best-known cases have taken place in North America, amazing stories of witnesses' encounters with strange disc-shaped objects (and their occupants) have come from every corner of the globe.
From a floating platform watched by dozens in Indonesia, to a Saturn-shaped object that flew over a ship off the coast of Brazil, to a landing Down Under, UFOs have been baffling witnesses and making headlines around the world.
What are some of the most interesting cases? Which ones seem most mysterious? And what can one of the world's most active UFO researchers and investigators tell us about UFOs, from A to Z? Join Chris Rutkowski as he takes us on a tour of A World of UFOs.
About the Author
Chris A. Rutkowski is a science writer with a background in astronomy and education. Since the mid-1970s, he has devoted much time to investigating and studying reports of UFOs. Two of his previous books published by Dundurn, Abductions and Aliens and The Canadian UFO Report (co-authored with Geoff Dittman), were national bestsellers. He lives just outside of Winnipeg.
Praise For A World of UFOs…
No matter where you stand on the issue, the book is a most thorough investigation in the world of UFOs.