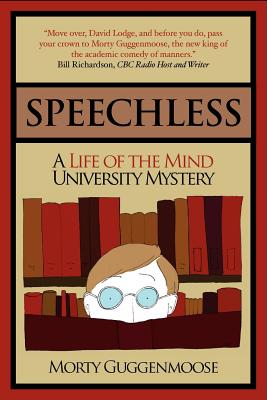 Speechless
Paperback

* Individual store prices may vary.
Description
Morty Guggenmoose has enough problems: his best friend Mashie is abandoning his philological calling to attend lowly business school, his secret crush has just gotten engaged to his worst enemy, and he isn't making much progress on his Horace paper. But Horace's ablative case isn't the worst of it when multiple thefts and a violent murder occur on the Life of the Mind University campus.All clues point to Morty's blundering classmate, Alvy, who is immediately taken into custody. It doesn't take a genius like Mashie to realize that Alvy is too much of a buffoon to pull off any crime. Together, Morty and Mashie delve into the mystery, but they lose any help Alvy could have offered in their investigation when his ability for coherent speech disappears.Between writing philology papers, running from gangsters, and chasing the girl of Morty's dreams, they search for justice between the stacks.
Leaping Lion Books, 9781550145403, 178pp.
Publication Date: March 3, 2011