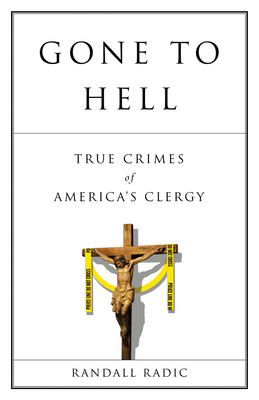 Gone to Hell: True Crimes of America's Clergy (Paperback)
True Crimes of America's Clergy
ECW Press, 9781550228977, 261pp.
Publication Date: October 1, 2009
Description
Extortion, embezzlement, drunk driving, theft, mafia ties, and even murder make up this collection of true stories of priests gone bad. A parish priest is revealed as the culprit twenty years after a nun is murdered as part of a satanic ritual inside their chapel. Another priest flees to Ireland, leaving his colleague behind to take the fall after embezzling more than eight million dollars from an affluent Palm Beach church. A third crashes his car into a crowded restaurant while driving drunk, injuring 10 people, and then employs shady defense tactics in the ensuing civil lawsuits. These stories and more are dramatically recounted through full research and vivid detail.
About the Author
Randall Radic is a former priest in the Old Catholic Church, a convicted felon who was sentenced to 16 months in prison, and the author of "Priest in Hell: Gangs, Murderers, and Snitching in a California Jail." He lives in Ripon, California.
Praise For Gone to Hell: True Crimes of America's Clergy…
"This book is highly recommended to those interested in true-life crime."  The Oklahoman
Advertisement