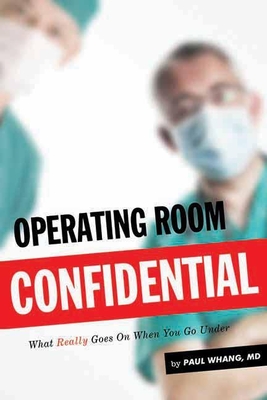 Operating Room Confidential: What Really Goes on When You Go Under (Paperback)
What Really Goes on When You Go Under
ECW Press, 9781550229189, 200pp.
Publication Date: April 1, 2010
Description
An anesthetist reveals operating room curses and superstitions, the characteristics of a good surgeon, and the patients that doctors fear, in this insider's view of the fascinating protocols of the operating room and the people who work there.
About the Author
Paul Whang, MD, is an anesthesiologist and a hospital consultant. A graduate of the University of Toronto, where he won the Thomas-Kendrick Gold Medal in pharmacology, and of the McMaster Medical School, he has been in practice for more than 15 years. He lives in Toronto, Ontario.
Advertisement