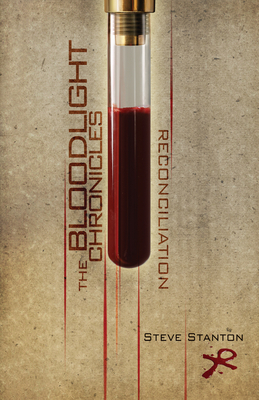 The Bloodlight Chronicles: Reconciliation (Paperback)
Reconciliation
ECW Press, 9781550229547, 240pp.
Publication Date: September 1, 2010
Description
?Zakariah Davis and his wife Mia are among those infected with an alien virus that vastly prolongs life, and their blood has become a black-market staple due to its rejuvenating effects. Their teenage son Rix does not carry the Eternal virus, and Zakariah is consumed by the search for an "activated sample" with which to inoculate him. Zakariah's brain has been surgically wired for direct connection to the global computer system where economic activity is conducted by avatars in virtual cyberspace. He gets busted and burned for trying to transport Canadian grain without a permit, and escapes as a fugitive, separated from his family and friends. He is trapped by a power-group known as the Eternal Research Institute, and travels offplanet through a commercial wormhole along with his new business partner and surgical cyber-twin, Helena Sharp, who is seeking the Source of the virus for her own purposes. In the Cromeus colonies, on the other side of time and space, Zakariah will risk everything to give his son Eternal life.
About the Author
Steve Stanton is a writer who currently serves as the vice president of SF Canada, the nation's bilingual organization of science fiction, fantasy and horror writers. His short fiction has been published in 12 countries, including translations into Hebrew, Greek, Italian, and Romanian. He lives in Washago, Ontario.
Praise For The Bloodlight Chronicles: Reconciliation…
"ECW's first sf title revitalizes the cyber-fiction genre with its vivid prose and believable characters. Verdict: Stylistically streamlined, this vibrant series opener should appeal to fans of Bruce Sterling and William Gibson." Library Journal
"Reconciliation, the first book of the trilogy, can be read on two levels, the literal and the metaphorical. Literally, the book is an exciting read. Metaphorically, it is a subtle invitation to the reader to consider the place of spirit within the cosmos and within themselves."  On Spec Magazine
"On the road much travelled of neo-cyberpunk, The Bloodlight Chronicles manages to tell a suspenseful and lean story not about glazing-eyes tech gone crazy but about gifted, yet human-sized characters we care about, with some welcome twists on beloved already classics."  Élisabeth Vonarburg, award-winning SF author
"This tale should appeal to science fiction readers, especially those who enjoy the virtual worlds and considering where computers and the internet may eventually lead us. Well-written, this volume resolves enough of its plot issues to satisfy, while leaving the door wide open to continue the  adventure. Recommended."  Canadian Review of Materials
"The characters are unique and extremely well rounded."  Night Owl Sci Fi
"Stanton is an excellent writer of science fiction. Highly recommended."  Bookgateway.com
Advertisement