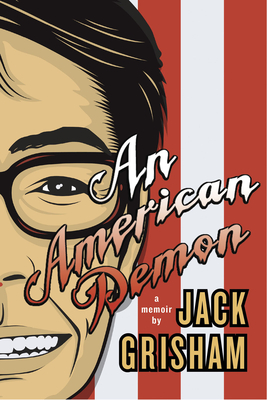 An American Demon (Paperback)
A Memoir
ECW Press, 9781550229561, 351pp.
Publication Date: May 1, 2011
Other Editions of This Title:
Paperback, Large Print, Large Print (11/21/2012)
* Individual store prices may vary.
Description
?An American Demon is Jack Grisham's story of depravity and redemption, terror and spiritual deliverance. While Grisham is best known as the raucous and provocative front man of the pioneer hardcore punk band TSOL (True Sounds of Liberty), his writing and true life experiences are physically and psychologically more complex, unsettling, and violent than those of Bret Easton Ellis and Chuck Palahniuk. Eloquently disregarding the prefabricated formulas of the drunk-to-sober, bad-to-good tale, this is an entirely new kind of life lesson: summoned through both God and demons, while settling within eighties hardcore punk culture and its radical-to-the-core (and most assuredly non-evangelical) parables, Grisham leads us, cleverly, gorgeously, between temporal violence and bigger-picture spirituality toward something very much like a path to salvation and enlightenment. An American Demon flourishes on both extremes, as a scary hardcore punk memoir and as a valuable message to souls navigating through an overly materialistic and woefully self-absorbed "me first" modern society. An American Demon conveys anger and truth within the perfect setting, using a youth rebellion that changed the world to open doors for this level of brash destruction. Told from the point of view of a seminal member of the American Punk movement -- doused in violence, rebellion, alcoholism, drug abuse, and ending with beautiful lessons of sobriety and absolution -- this book is as harrowing and life-affirming as anything you're ever going to read.
About the Author
Now in heavy demand as a public speaker, Jack Grisham currently receives thousands of calls a month from individuals and organizations seeking his advice, expertise, wit, mentorship, and support, especially on drug and alcohol-related issues. Grisham is a master hypnotherapist and resides in Huntington Beach, California. He spends his time with his family, surfs, and voluntarily offers his services to his community.
Praise For An American Demon: A Memoir…
"Jack Grisham finally, irrevocably, puts to death the slander that the early Los Angeles punk scene was 'plastic.' The first true literature to come out of our pathetic little punk lives, American Demon is haunting and awakens monsters. But it should come with a warning label: it's a dangerous book. Read Patti Smith's Just Kids. Then read this. But only if you have the courage to follow poetry as far as it can go."  Paul Roessler, producer, composer, musician
"If you've ever found yourself unable to turn away from witnessing an accident, crash or natural disaster, you'll read America Demon straight through, like I did. Jack Grisham's memoir is as original as it is horrifying. I couldn't put it down."  James Frey, bestselling author, A Million Little Pieces and Bright Shiny Morning
"[N]ot for the timid. . . . a meld of Oscar Wilde's
Dorian Gray
with
Fight Club
and
A Clockwork Orange
, [Grisham] offers a savage poetry with an undertow of wit. In his lens, not-so-quiet Los Angeles suburbs become awash with dysfunction, revolt, and violence. Yet in the end he offers a sense of recovery as well."
Houston Press
(May 5, 2011)
[A] brutal and artful memoir. . . . [Grisham] is a poet of pathology, an uber-punk in a nest of vipers." www.PopMatters.com (May 9, 2011)