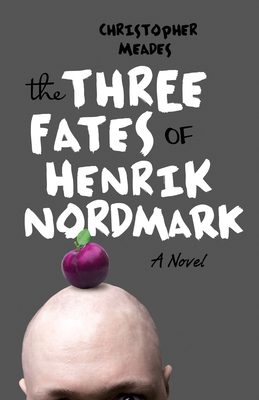 The Three Fates of Henrik Nordmark (Paperback)
ECW Press, 9781550229721, 195pp.
Publication Date: September 1, 2010
Description
Longing to break out of his dreary existence, Henrik Nordmarka bald, middle-aged security guard with few friends and no romantic possibilitiesis determined to experience one moment of inimitable distinction, even if it kills him. His quest for authentic experience leads him to the throes of addiction, virtuous recovery, and disenchanted notoriety as a public menace. When his attempts at courtship and romance falter, he inadvertently becomes the target of a team of elderly assassinsone blind, one deaf, and the other mute. Alongside his impulsive young office mate Roland, who chucks everything in the mistaken belief that he has won the lottery, Henrik becomes entangled with a pair of star-crossed, disenchanted lovebirds named Bonnie and Clyde who now want to kill each other. The comic hysteria reaches a crescendo in which Henrik finally realizes his purpose on earth.
About the Author
Christopher Meades is a writer whose short story "The Walking Lady" won the Advisor's Prize in Fiction from "Toyon," the literary magazine of the English department at Humboldt State University, and his story "Serial Thriller" was published in the "Vancouver Province" as the winning entry in a short story competition sponsored by the newspaper. He lives in Vancouver, British Columbia.
Praise For The Three Fates of Henrik Nordmark…
"Witty and entertaining . . . the book is full of laugh-out-loud moments. Henrik is ridiculous in his simplicity (suggesting that 'their two person department have a Secret Santa program') and his multiple phobias keep his adventure interesting."  Publishers Weekly


"Well-written, totally hilarious yet also poignant, and brilliantly planned."  Bella's Bookshelves
Advertisement