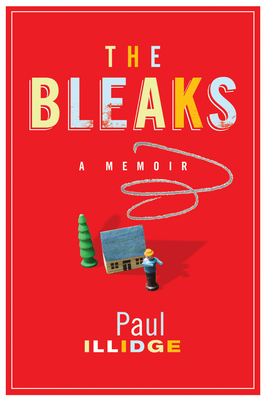 The Bleaks (Hardcover)
ECW Press, 9781550229851, 408pp.
Publication Date: October 14, 2014
* Individual store prices may vary.
Description
The Bleaks is the true story of a harrowing nightmare into which writer Paul Illidge's life is plunged one summer night, when a police drug-squad raids his suburban house, arrests him and his two teenage sons, and whisks them off to jail for growing some marijuana plants in their basement.
Helpless against police harassment and abuse, tangled in a judicial system where the presumption of innocence is thrown out the window, Illidge is not only forbidden contact with his children, but forced by his estranged wife to sell their house before the government seizes it as an organized crime grow-op. He finds himself embattled on all sides, living out of the trunk of his car, his finances dwindling, a debilitating depression setting in that he can't seem to shake--other than through desperate measures that, before things went so badly awry, would have been unthinkable. With circumstances at their bleakest, no choice but to admit defeat and face the consequences of his so-called crimes, he stumbles on an idea that he thinks could save him. The question is, will it be in time?
About the Author
Paul Illidge is a writer living in Toronto, Ontario. He is the author of two novels and several novelizations of Shakespeare's plays.
or
Not Currently Available for Direct Purchase