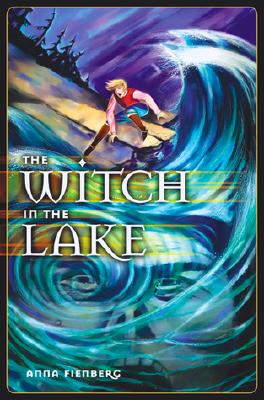 The Witch in the Lake (Library Binding)
Annick Press, 9781550377231, 220pp.
Publication Date: March 2, 2002
* Individual store prices may vary.
or
Not Currently Available for Direct Purchase
Description
..".when the sky is dark and the moon is full, the witch will come creeping."
Leo has heard the stories since he was a baby. "Don't go near the lake, little ones -- she waits there, under the water," mothers say. Countless children and adults have mysteriously disappeared, and the legends of the witch's powers have grown. Only one person has ever seen the witch -- Leo's grandfather -- and he was forever changed.
It is the sixteenth century, and Leo's small Italian village harbors many great secrets. Some people believe that Leo and his father are evil, blaming them for the strange happenings near the cold, dark lake. Although forbidden to see him, Leo's best friend, Merilee, finds herself accompanying him on a dangerous journey in search of truth and redemption. Only Merilee knows that Leo, like his great grandfather Illuminato, is a wizard.
Frustrated by the sinister secrets that surround him, Leo yearns to discover if the witch is real or just a superstition. On a rebellious visit to the lake one day, Leo challenges the witch to show herself, taunting her and calling her names, despite Merilee's desperate pleas. As the water peels back, "like the lips of an ugly wound," Leo knows that he has found his answer. From that moment on, he is locked in a fateful duel with the witch.
At the height of Leo's quest, when the witch calls to him at night with a moaning cry, Merilee is taken by her acrid aunt to a refuge of Wise Women far away. With his only friend gone, Leo must now face the witch alone and free the village of her century-old curse. Although he has been honing his magical skills since he was a child, Leo is still young and his powers are untested.
In a dramatic final encounter, Leo focuses all his strength, concentrating on the core evil of the witch. As she withers and fades, generations of lost villagers are released from their prison within her.
In this gripping novel, Anna Fienberg has created a magical story about challenging fear and finding courage to face the truth.
About the Author
Anna Fienberg grew up in a house filled with books, where what they would read next was just as important as what was for lunch! She writes for a wide range of readers, from preschoolers to teenagers (and adults!). She composes all the time in her head: "If I hear something interesting, I underline it in my mind and put exclamation marks around it."
Advertisement