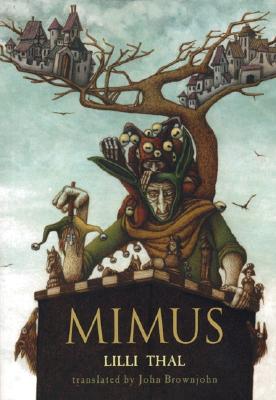 Mimus (Paperback)
Annick Press, 9781550379242, 394pp.
Publication Date: September 3, 2005
Other Editions of This Title:
Hardcover (9/3/2005)
Prebound (7/1/2007)
* Individual store prices may vary.
Description
Mimus is as luminous and entertaining as Cornelia Funke's "Thief Lord" or "Inkheart," yet Lilli Thal has created a dramatic and spellbinding universe all her own. The dark Middle Ages jump to life in blazing color in this world of adventure and imagination.
Two mighty kingdoms are engaged in endless, merciless war, but change appears imminent. King Philip is meeting his archenemy, King Theodo, to sign a peace treaty. But King Philip and his men are tricked and consigned to the squalid dungeons of King Theodo's castle. Soon, his son, 12-year-old Prince Florin, is lured to the castle, where the same horror awaits him.
On a whim, King Theodo decides to make the captive crown prince his second Fool, trained by Mimus, an enigmatic, occasionally spiteful, and unpredictable court jester. To add to Florin's misery, he and Mimus are fed a daily portion of gruel, forced to live in a dark, damp tower, and required to entertain the court on demand. But events ultimately turn for Florin and the other captives. They escape and it is Mimus's intervention that helps make it possible.
Mimus is a stunning novel that will take readers in its grip and hold them until the last page is turned. Through the brilliant rhymes, jokes, and wordplay of Mimus, the unceasing action and compelling events are sprinkled with lightness and humor.
About the Author
Lilli Thal has a master's degree in medieval history, art, and archeology and has won multiple awards for her three previous young adult novels. She lives in Germany.
or
Not Currently Available for Direct Purchase