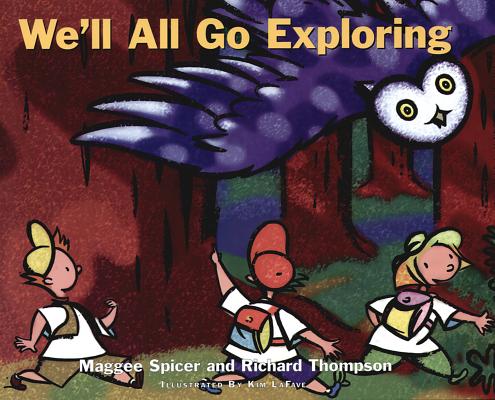 We'll All Go Exploring (Hardcover)
Fitzhenry & Whiteside, 9781550417326, 32pp.
Publication Date: April 15, 2003
Description
Following their highly successful trips by sea and through the air, our three intrepid friends set off on a new adventure through the world's forests. And this time, they visit very different landscapes, pine and deciduous forests, the gum trees of Australia, mangrove swamps, tropical jungles and many more. And what will they see in the trees? A wide array of lively and colorful animals perfectly suited to each unique environment.
About the Author
Husband and wife team Richard Thompson and Maggie Spicer have collaborated on the two previous books in the series - We'll All Go Sailing and We'll All Go Flying - as well as the early reader, Fishes in the Ocean. Richard is also the author of The Follower, The Night Walker, Then and Now, and There is Music in a Pussy Cat. They make their home in Prince George, British Columbia. Richard is also the author of The Follower, The Night Walker, Then and Now, and There is Music in a Pussy Cat. Award-winning illustrator Kim LaFave has illustrated many books for children including Big Ben, We'll All Go Sailing, We'll All Go Flying and the early readers Emma's Emu, Andrew's Magnificent Mountain of Mittens and Andrew - Catch That Cat!. Kim lives with his family in Roberts Creek, British Columbia
Advertisement