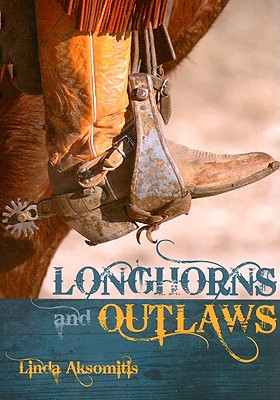 Longhorns and Outlaws (Paperback)
Coteau Books, 9781550503784, 185pp.
Publication Date: September 1, 2008
* Individual store prices may vary.
Description
Twelve-year-old Lucas Vogel would rather be in school and safe at home than work as a cowboy. Due to the tragic death of his parents, Lucas finds himself on a cattle drive from Montana to Saskatchewan's Big Muddy badlands at the turn of the century. He's recently lost his Dutch immigrant parents in a devastating hurricane in Texas and has taken the train to Montana with his older brother Gil, a cowboy. Forced to leave their home, they need to make a living.
Learning to be a cowboy is more challenging, and rewarding, than Lucas could have imagined. He's lucky enough to get a wonderful horse to ride--Ebenezer, an Appaloosa horse trained by the Nez Perce people, whose skills and instincts help him learn how to handle cattle. The other cowboys help him, and in time Lucas grows to understand the ways of cowboys; their strength, courage and willingness to help and support each other.
On the trip, Lucas has two interests. The first is to try and find the boys' cousin Henry, who they believe may be able to give Lucas a home so he can go back to school. The second is his fascination with "wanted" posters of notorious outlaws. He proves himself a competent and resourceful cowboy and helps recover his outfit's horses after they're stolen in the Big Muddy. By the end of the story, Lucas still loves books, but he's found out that there are many ways to learn about the world.
The author of nineteen books in numerous genres, Linda Aksomitis has two children's historical fiction novels with Coteau Books. Her first, Adeline's Dream, drawn from the history of Qu'Appelle where she lives, is part of the From Many Peoples Series.
or
Not Currently Available for Direct Purchase