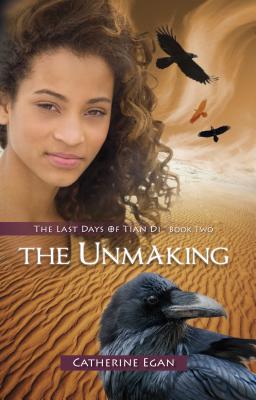 The Unmaking (Last Days of Tian Di #2)
Paperback

* Individual store prices may vary.
Description
Eliza, now fourteen, has been studying magic and gaining a reputation for her power. She has much yet to learn--although she understands things like the Ancient Magic, by which things are made and unmade, she cannot yet affect it herself. She is strong-headed and independent, chafing at the boundaries the Mancers have set for her. Ravens continue to gather around Eliza and the Citadel, and nobody is sure if they are Eliza's guides or a trick sent by the evil xia sorceress Nia. The Mancers create magic daily to keep Nia in her prison, but she escapes, turning them all to stone except Eliza's grandfather, Kyreth, the head Mancer. Why on earth would she do that? Nia also summons Ancient Magic to create a horrid Kwellrahg, with which to threaten Eliza's mother. Eliza, her friends Nell and Charlie, the witch Swarn and the Faerie Lord Jalo must stop Nia from wreaking further destruction. The key to victory is Eliza's mastery of the Ancient Magic. Can she make it work in time? Will they learn the true story of Eliza and Nia's common heritage? Catherine Egan has fashioned another thrilling fantasy tale of magic, of good battling evil, of a young woman discovering her true nature and realizing her own powers.
Coteau Books, 9781550505597, 271pp.
Publication Date: September 1, 2013
or
Not Currently Available for Direct Purchase