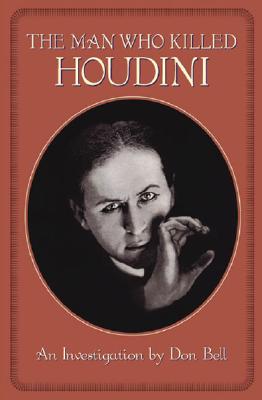 The Man Who Killed Houdini (Paperback)
Vehicule Press, 9781550651874, 260pp.
Publication Date: September 28, 2005
* Individual store prices may vary.
Description
More than two decades of research provide the basis for this true-life detective story of the mysterious man who stepped into Harry Houdini's dressing room on an October night in 1926, delivered one fatal sucker punch, and then vanished from the public eye completely. Nine days after the incident, Houdini was dead, the victim of a ruptured appendix, and his killer, a Montreal student named J. Gordon Whitehead, was nowhere to be found. Up to now, this tale of a mistimed punch and an untimely death had become myth, with many questions still unanswered: "What happened to the man who threw the fatal punch? Who were the two witnesses and how much did they know? Was Houdini's death truly an accident?" Interviews, affidavits, eyewitness reports of the night, and the only known photograph of Whitehead ever published all shed new light on an enduring mystery. Written with flair and wit, this tale of true crime gradually builds a riveting profile of the life of this intriguing but unknown historical figure, finding and then following Houdini's killer.

About the Author
Don Bell was a writer and antiquarian book dealer in Montreal, Quebec. A recipient of a National Magazine Award, he also received the Stephen Leacock Award for humor in 1973 for "Saturday Night at the Bagel Factory." His column, Founde Bookes, was featured in "Books in Canada" until his death in 2003.
or
Not Currently Available for Direct Purchase