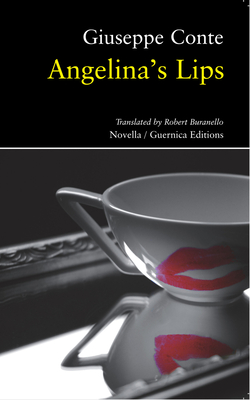 Angelina's Lips (Prose series #89) (Paperback)
Guernica Editions Inc, 9781550713374, 100pp.
Publication Date: January 1, 2011
* Individual store prices may vary.
Description
To be Hitchcockian about it, the story deals with the relationship between [Umberto] Umber, a professor of comparative literature, and a Dr. Jamshid Kloster, an experimental physicist whom Umber meets on a Laguna Beach bench as Diane Keaton, a long-time Laguna Beach resident, strolls by. Umber's other obsession or, perhaps, his deepest regret is that ... he will never be able to know any of 'the characters of future novels.' In Hitchcockian terms, that's the McGuffin and as Kloster tells Umber, "If you're interested in future novels, we must travel to the libraries of the future." And that's where the story becomes both Borgesian and Contesque as Umber asks Kloster what he will need for that to happen and Kloster replies: "We need a library, four mirrors, and a beautiful sunset." -- Mark Axelrod
About the Author
Giuseppe Conte was born in Imperia, Italy and studied at the University of Milan earning a degree in literature in1968. Poetry books include L'Ultimo aprile bianco (The Last White April) and L'Oceano e il Ragazzo. Le stagioni, (The Seasons) won the Montale Prize. The collection titled Dialogo del poeta e del messaggero (Dialogue between the Poet and the Messenger), includes the poetry suite Democrazia (Democracy) which touches on themes and tones of civil poetry. The last poetry volumes include Canti d?Oriente e d'Occidente (Songs of the East and the West), Nuovi Canti (New Songs) and Ferite e rifioriture (Wounds and reflorescences), which won the Viareggio Prize. Novels include Il terzo ufficiale (The Third Officer In Command) which won the Hemingway Prize, and La casa delle onde (The House of the Waves), about the wreck of Shelley in 1822, and selected by the Strega Prize. Other writings include L'adultera, (The Adulteress), a book of essays on travel and myth which won the Manzoni Prize, two opera libretto.
or
Not Currently Available for Direct Purchase