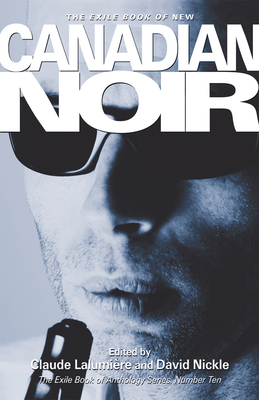 New Canadian Noir (Paperback)
The Exile Book of Anthology Series, Number Ten
Exile Editions, 9781550964608, 304pp.
Publication Date: March 1, 2015
* Individual store prices may vary.
Description
Old vines and older grudges tangle in the Okanagan Valley. An elderly widow, eking out a living collecting detritus, seeks to avenge the murder of her friend. A love-weary security guard clashes with bounty hunters. An ursine meth-cooker faces even stranger creatures on the frozen tundra of Nunavut. As the dead walk and the living despair, a private detective unravels a bizarre mystery. In The Exile Book of New Canadian Noir, the whole spectrum of the noir esthetic is explored: from its hardboiled home in crime fiction to its grim forays into horror, fantasy, and surrealism; from the dystopian shadows it casts in science fiction to the mixture of desire and corruption it brings to erotica; from the blood-spattered romance of the frontier to the stark nihilism of literary realism.
About the Author
Claude Lalumière is the editor of 12 anthologies and the author of The Door to Lost Pages, Nocturnes and Other Nocturnes, and Objects of Worship. He lives in Montreal. David Nickle is an award-winning author and journalist. His most recent book is the story collection Knife Fight and Other Struggles. He lives in Toronto.
Praise For New Canadian Noir: The Exile Book of Anthology Series, Number Ten…
"Editors Lalumière and Nickle (veteran and new anthologists, respectively) have assembled an anthology that is largely successful in its goals. The quality of prose is almost universally high . . . . Otherwise, the book as a whole works well as a somewhat more progressive, more Canadian take on the broad umbrella of noir as what one contributor calls 'a tone, an overlay, a mood.'" —Publishers Weekly
or
Not Currently Available for Direct Purchase