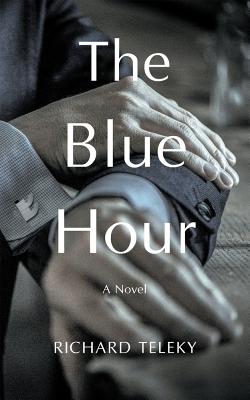 The Blue Hour (Paperback)
Exile Editions, 9781550966664, 200pp.
Publication Date: May 1, 2017
* Individual store prices may vary.
About the Author
Richard Teleky, a Professor in the Humanities Department of York University, in Toronto, is a critically acclaimed fiction writer, poet, and critic. His books include the novels Winter in Hollywood, Pack Up the Moon, and the award-winning The Paris Years of Rosie Kamin (which received the U.S. Ribalow Prize and was chosen the Vermont Book of the Year), and a collection of short fiction, Goodnight, Sweetheart and Other Stories; two poetry collections-The Hermit in Arcadia and The Hermit's Kiss; two non-fiction studies-The Dog on the Bed: A Canine Alphabet and Hungarian Rhapsodies: Essays on Ethnicity, Identity and Culture. He is also the editor of The Exile Book of Canadian Short Stories and The Oxford Books of French-Canadian Short Stories. His work has appeared in numerous journals in Canada and the United States, and he is a frequent contributor to Queen's Quarterly.
or
Not Currently Available for Direct Purchase