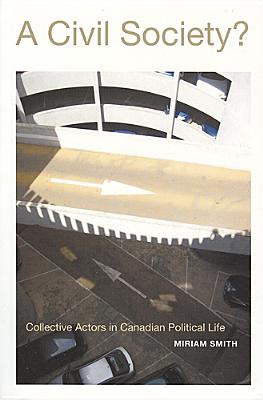 A Civil Society? (Paperback)
Collective Actors in Canadian Political Life
University of Toronto Press, 9781551112312, 224pp.
Publication Date: April 1, 2005
Other Editions of This Title:
Paperback (12/15/2017)
Hardcover (12/15/2017)
* Individual store prices may vary.
Description
Focusing on the traditional state-centred arenas of group and social movement influence such as Parliament, elections, the bureaucracy and the courts, this book argues that the terrain of group politics in Canada has been restructured by the transition from the Keynesian welfare state era to the era of neoliberal globalization. It surveys the main approaches to the study of collective action in the Canadian context, including theories such as pluralism, neo-Marxism, historical institutionalism, and rational choice theory. The core of the analysis draws on political economy and historical institutionalism to explore the ways in which Canadian political institutions are in the midst of a fundamental transformation brought on by the shift to neoliberalism. Miriam Smith argues that political-institutional changes in federalism and intergovernmental relations, the role of the courts in the wake of the Charter, the decline of the legislature, the concentration of power at the centre, the relative displacement of the public service, the regionalization of the brokerage party system, and the rise of professional lobbyists have altered the scope for group politics in Canada. The restructuring of Canadian politics has gone beyond the level of policy change, reshaping the central institutions of the state. The core political institutions of the Canadian state are in the midst of their own restructuring process, one that will make a less democratic Canada.
or
Not Currently Available for Direct Purchase