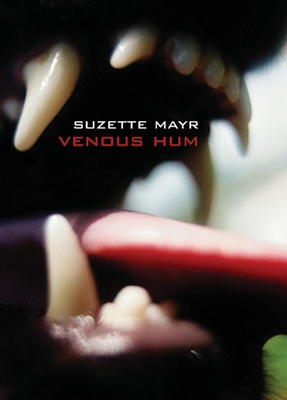 Venous Hum
Paperback

* Individual store prices may vary.
Description
Praise for The Widows
"Engagingly written."--Canadian Literature
"A comic novel . . . with] a happy and delicious ending."--Quill & Quire
Praise for Moon Honey
"Mayr skewers her characters mercilessly and mixes references . . . with a giddy eclecticism."--Canadian Forum
"An exciting literary journey . . . a powerful and compelling debut."--Calgary Herald
High school reunions can be hell. But when you throw in racial and sexual tensions, extramarital affairs and cannibalistic, undead vegetarians, it's hell times infinity.
Brash, clever and monstrously funny, Venous Hum charts the lives of Lai Fun Kugelheim and Stefanja Dumanowski, best friends who, upon hearing the news of an old high school acquaintance's death, are gripped by an insatiable nostalgia and organize a 20-year reunion. What initially seemed like a simple task becomes increasingly complicated for Lai Fun, but the past is nothing compared to her messy present: Her marriage to a successful businesswoman is crumbling, she's having an affair with a man (who happens to be Stefanja's husband) and her oddly supernatural mother--an immigrant vegetarian with an unusual appetite--only wants her daughter to be happy. But in the wake of such chaos, the only constant is the hum of the blood coursing through her veins.
A satire on race, gender, sexual preference and vegetarianism, this is a magic-realist novel that will throw your assumptions of the world and the people who inhabit it out the window. It's the exclamation mark at the end of the sentence that announces the end of literary fiction as we know it and the beginning of something entirely new.
Arsenal Pulp Press, 9781551521701, 240pp.
Publication Date: April 1, 2005
About the Author
Suzette is the author of the novels Moon Honey (finalist for Alberta's Best First Book and Best Novel Awards) and The Widows (finalist for the Commonwealth Prize for Best Book, Canadian-Caribbean region). Her poetry and short fiction have appeared in numerous periodicals and anthologies, and she has collaborated on projects with visual artists.