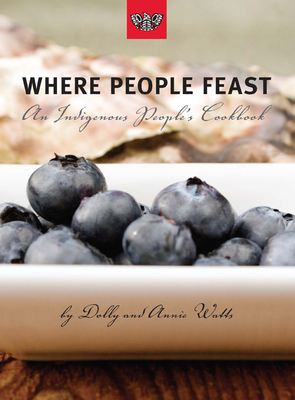 Where People Feast (Paperback)
An Indigenous People's Cookbook
Arsenal Pulp Press, 9781551522210, 192pp.
Publication Date: May 1, 2007
* Individual store prices may vary.
Description
The food traditions of North America's indigenous peoples are centuries old and they endure to this day. For almost two decades, Dolly Watts and her daughter Annie have served native cuisine that is both traditional and modern; for them, Where People Feast, one of very few indigenous cookbooks available, is the culmination of a lifetime dedicated to introducing people to extraordinary foods that are truly North American. Recipes include Smoked Salmon Mousse, Indian Tacos, Venison Meatballs, Alder-Grilled Breast of Pheasant, Blackberry-Glazed Beets, Wild Rice Pancakes, and Wild Blueberry Cobbler. Includes sixteen full-color photos and 120 recipes.
Dolly and Annie Watts run Vancouver's Liliget Feast House, the only Native American fine dining establishment of its kind, which received a four-star "recommended" rating from The New York Times. In 2004, Dolly won on an episode of the Food Network's Iron Chef.
About the Author
Dolly Watts and her daughter Annie Watts are from the Git'ksan territory that lies between the Canadian Rockies and the Pacific Ocean. They own Liliget Feast House and Catering in downtown Vancouver, specializing in serving their native, Pacific Northwest cuisine in a traditional manner. In 2004, Dolly won, beating Japanese Iron Chefs, the Food Network's Iron Chef competition.