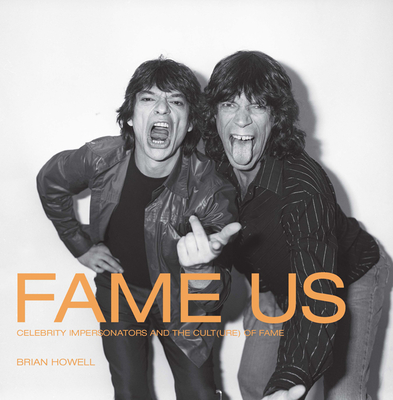 Fame Us (Paperback)
Celebrity Impersonators and the Cult(ure) of Fame
Arsenal Pulp Press, 9781551522289, 183pp.
Publication Date: November 1, 2007
* Individual store prices may vary.
Description
In this stunning book, photographer Brian Howell takes us into the world of celebrity impersonators--the faux famous people who make a living at pretending to be someone else. Taken at various impersonator conventions and stage shows throughout North America, the photographs are both startling and poignant--for all of the frivolity and double takes ("Isn't that Paris Hilton?") there is also a sense of the real person beneath the makeup and the artifice. Accompanying the portraits are first-person narratives by many of the subjects, many of whom feel personally close to those they are impersonating, even if they have never met them. In addition, in two essays, cultural critic Norbert Ruebsaat looks at the history of celebrity culture, and Geist magazine editor Stephen Osborne delves into the nature of photographing impersonators. As such, the book investigates the nature of fame in this era of celebrity blogs, stalkerazzi, and reality television--and how our obsession with famous people says as much about us as it does about them.
Subjects include impersonators of:
Bono
Mike Myers (as Austin Powers)
George W. Bush
Mike Myers (as Dr. Evil)
Hilary Clinton
Jack Nicholson
Johnny Depp
Ozzy Osbourne
Paris Hilton
Colin Powell
Saddam Hussein
Elvis Presley
Angelina Jolie
Anna Nicole Smith
Marilyn Manson
Donald Trump
Liza Minnelli
Oprah Winfrey
About the Author
Brian Howell is a photographer whose work has been exhibited extensively in Canada, the U.S. and recently in Italy; his first book, One Ring Circus, was about small town wrestling circuits. He lives in Delta, BC Canada. Norbert Ruebsaat is a poet and a communications professor at Simon Fraser University (Burnaby, BC Canada). Stephen Osborne is the publisher of Geist, an award-winning cultural magazine in Canada, and the co-founder of Arsenal Pulp Press.