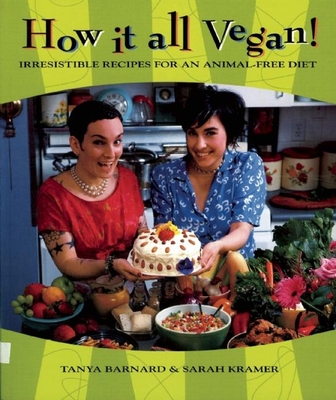 How It All Vegan!: Irresistible Recipes for an Animal-Free Diet (Paperback)
Irresistible Recipes for an Animal-Free Diet
Arsenal Pulp Press, 9781551522531, 232pp.
Publication Date: September 1, 2009
Description
The tenth anniversary edition of Tanya and Sarah's classic first cookbook.
About the Author
Tanya Barnard is a new mom and lives in Kelowna, BC. Sarah Kramer is the author or co-author of four previous bestselling cookbooks, How It All Vegan, The Garden of Vegan, La Dolce Vegan, and Vegan a Go-Go! She lives in Victoria, BC with her husband, where she manages a tattoo shop in addition to creating vegan masterpieces.
Advertisement