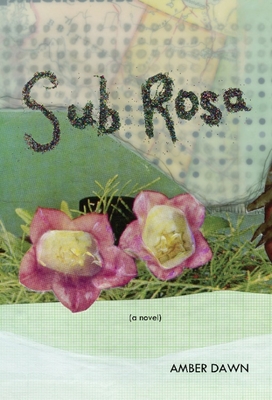 Sub Rosa (Paperback)
Arsenal Pulp Press, 9781551523613, 317pp.
Publication Date: September 7, 2010
* Individual store prices may vary.
Description
In this stunning, Lambda Literary Award-winning debut novel, Amber Dawn subverts the classic hero's quest adventure to create a dark post-feminist vision. Sub Rosa's reluctant heroine is a teenaged runaway named "Little"; she stumbles upon an underground society of ghosts and magicians, missing girls and would-be johns: a place called Sub Rosa. Not long after she is initiated into this family of magical prostitutes, Little is called upon to lead them through a maze of feral darkness: a calling burdened with grotesque enemies, strange allies, and memories from a foggy past. Sub Rosa is a beautiful, gutsy, fantastical allegory of our times.
About the Author
Amber Dawn: Amber Dawn is a writer, filmmaker, and performance artist. She is the editor of Fist of the Spider Woman and co-editor of With a Rough Tongue. She has an MFA in Creative Writing from the University of British Columbia.
Praise For Sub Rosa…
"Amber Dawn's Sub Rosa is a masterpiece of imagination. It's haunting, chilling at points and then just so sweet. Her writing is stealthy and seductive, wise and witty and clever. Lock Mary Gaitskill in a closet with Francesca Lia Block and they might emerge with a map to Sub Rosa: a glorious mystery that creeps you out and then totally enchants." Michelle Tea, author of Valencia and Rose of No Man's Land

"Amber Dawn's story is a sinister fairy tale, as intoxicating as any of the Glories [characters] but also an allegory for the emotional hazards of sex work." Bust

"A uniquely rewarding read.... Amber Dawn keeps the proceedings at a darkly whimsical remove from the real hurts of the world. She knows we know that pain is real, that women are made chattels, that masters are cruel. She's after a larger vision that raises questions about the entire emotionally fraught edifice of our received beliefs about sex, men and women, roles and rights and abuses." The Globe and Mail (One of the Best Books of 2010)
or
Not Currently Available for Direct Purchase