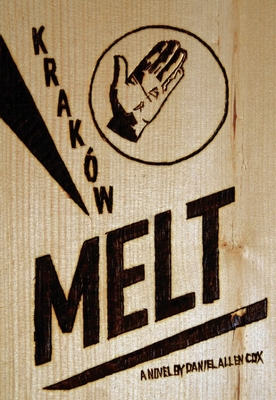 Krakow Melt (Paperback)
Arsenal Pulp Press, 9781551523729, 151pp.
Publication Date: August 17, 2010
* Individual store prices may vary.
Description
Shortlisted for the Lambda Literary Award and Ferro-Grumley Award for LGBT Fiction, this novel by Daniel Allen Cox (Shuck; Basement of Wolves) is an incendiary story about two pyromaniacs who fight homophobia in Krakow, one of the fronts of the Solidarnosc revolution. It's 2005 and Poland's moral crisis escalates as Pope John Paul II approaches death while the country's president makes homophobic declarations. Radek is a bisexual artist convinced that fire is the great stabilizer; he meets Dorota, literature student and budding pyromaniac. Driven by rage and sexual curiosity, they buck Church, government, and the LGBT community to find sexual freedom, escaping their enemies by scaling the crumbling walls and ideas of the city.
About the Author
Daniel Allen Cox: Daniel Allen Cox is the author of Shuck (2008), shortlisted for a Lambda Literary Award and the ReLit Award (Canada) for best novel. He is also a columnist for Capital Xtra! in Ottawa, Canada.
Praise For Krakow Melt…
"Cox's splintered narrative, polished to an incisive gloss, bristles with both mischief and menace, and any of its short, titled chapters could stand alone. References to Pink Floyd, Polish pope John Paul II, and an unquenchable anger course from the first page to the last a pointillistic poisoned pill."
Publishers Weekly

"Cox proves himself to be a master of rebellion, a troubadour of transgression."
Gay People's Chronicle

"Cox erases taboo and delineation at every turn.... The result is a volatile book that, while mostly contained and controlled, spills over the edges to create a meta-literary experience. Like fire, Cox's novel illuminates---and singes."
EDGE Publications

"Author Cox employs terse, effective prose to reveal the consciousness of his characters and the time in which they live. His ability to create an entire world view and a sense of place in few pages is exceptional. In this respect, his style recalls that of another talented gay writer, Jeanette Winterson."
—Bay Area Reporter
or
Not Currently Available for Direct Purchase