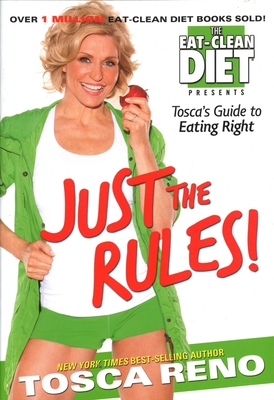 Just the Rules (Paperback)
Tosca's Guide to Eating Right
Ballantine Books, 9781552100936, 128pp.
Publication Date: September 16, 2011
* Individual store prices may vary.
Description
Sure, rules are meant to be broken, but in this case, you won't want to! New York Times best-selling author Tosca Reno lays down the law in this clear-cut guide to achieving a healthy lifestyle – the right way. Whether you're a busy parent, career woman or finally ready to get motivated and be inspired, Just the Rules: Tosca's Guide to Eating Right is at your disposable anywhere, anytime. This portable read is jam-packed with 51 food laws to take with you on vacation, at work or waiting for the bus stop. No more excuses, no exceptions, this is your one stop to achievable weight loss today.
About the Author
Tosca Reno is an internationally known nutritionist, weight-loss specialist, fitness trainer, motivational speaker, and bestselling author. Her Eat-Clean Diet book series has sold more than two million copies. She tours 250 days out of every year, speaks approximately ten times per month all across North America, and appears at book and health events, bookstore signings, and school events several times a year.