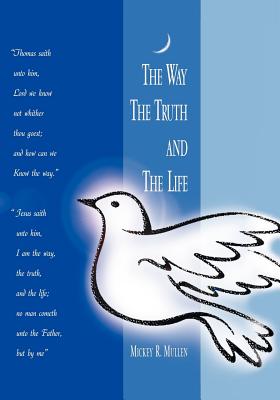 The Way the Truth and the Life (Paperback)
Trafford Publishing, 9781552127742, 104pp.
Publication Date: March 15, 2002
Other Editions of This Title:
Hardcover (3/15/2002)
* Individual store prices may vary.
Description
At the altar I asked God to help me. When I got up, most of the congregation was shaking my hand and was calling me "BROTHER." After leaving the church, I went to a gas station with a pay phone on the outside wall to call my mother. When my mother answered I told her that "I went to the altar." She asked me to pray for "Dad and Me."
At that instant, I believed that I could pray and heal her: she had a crippled leg since childhood from polio and later on rheumatoid arthritis.
Standing there, something hit me in my back and knocked my heart out of me to the right. The suit coat went limp, with my body feeling sunken. At first, it had occurred to me, I was shot. The impact was so great my right foot went forward a half step. Finding out my neck was stiff, out of the corner of the left eye I saw and felt a long stream of white misty light entering my back and my body was filling up. According to scripture, "replacing my heart." St Matthew 9 v 16-17.

About the Author
This book is about beatings, molestation, drunkeness, car wrecks, sex and living to the limits. A humorous account of a homemade trailer, farm, and dad as a preacher; four years following construction jobs, divorce, high school graduation, 8 years in the Navy with honors, a biblical conversion and receiving the Holy Ghost similar to the way Jesus received it. Carpenter vocational school, union carpenter, buying real estate for remodelling to rent or sell. Taking care of mom in her old age. The author addresses issues such as conviction, conversion, Holy Ghost, evolution, Trinity, idols, devotion to whom, prayer, faults doctrine, etc.. The author is not associated with any Church or religion nor does he attend, did Jesus?