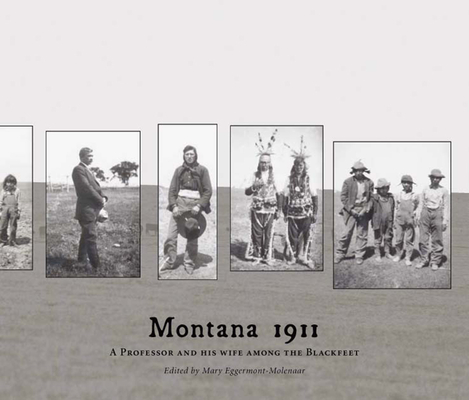 Montana 1911 (Paperback)
A Professor and his Wife among the Blackfeet
University of Calgary Press, 9781552381144, 417pp.
Publication Date: August 1, 2005
* Individual store prices may vary.
Description
Montana 1911: A Professor and his Wife among the Blackfeet is the complete text diary kept by Mrs. W.M. Uhlenbeck-Melchior while accompanying her husband, the Dutch anthropologist/linguist, Dr. C.C. Uhlenbeck during his fieldwork on the Blackfeet reservation in Montana in the summer of 1911. Her eyewitness account of their three-month stay gives the reader fascinating insights into the world of the Blackfeet as much as the Uhlenbecks. The first edition ever to be translated into English, this book is complete with notes, introductions, and supplementary materials. The book includes essays on Blackfeet mythology and folklore that detail life before the reservation period and a biographical sketch of the Uhlenbecks, featuring aspects of C.C. Uhlenbeck's career as a linguist and scholar, as well as numerous photographs from the era.
About the Author
Mary Eggermont-Molenaar was born in the Netherlands in 1945. She received a BA in social work and an MA in law and taught health law. She immigrated to Canada in 1986 and currently works as a freelance writer, editor and translator.