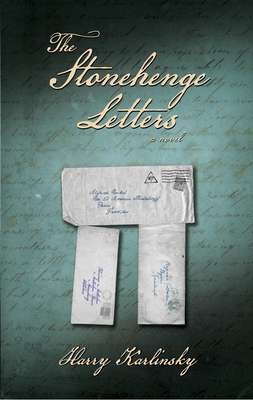 The Stonehenge Letters (Paperback)
Coach House Books, 9781552452943, 253pp.
Publication Date: June 3, 2014
* Individual store prices may vary.
Description
While researching why Freud failed to win a Nobel Prize at the Nobel Archives in Sweden, a psychiatrist makes an unusual discovery. Among the piles of papers in the 'Crackpot' file are letters addressed to the executor of Alfred Nobel's will, written by several notable Nobel laureates -- including Rudyard Kipling and Marie Curie -- each offering an explanation of why and how Stonehenge was constructed. Diligent research uncovers that Alfred Nobel added a secret codicil to his will, a prize for the Nobel laureate who solves the mystery of Stonehenge. Weaving together a wealth of primary sources -- photos, letters, wills -- The Stonehenge Letters tells the tale of a fascinating secret competition. Praise for The Stonehenge Letters 'This little novel is a delight from its first word to its last. The Stonehenge Letters is by turns thoughtful, whimsical, haunting and laugh-out-loud funny. Reading this book was like skating over the smoothest ice; I was blissfully unaware of the transition from history to fiction and back again'
-- Annabel Lyon, author of The Sweet Girl 'In his alarmingly smart and dangerously absorbing Freud-tinged romance/detective story, Harry Karlinsky deploys explosions, earthworms, radioactive particles and a passel of Nobel laureates to reinvent history in the golden age of invention.'
-- Zsuzsi Gartner, author of Better Living Through Plastic Explosives

About the Author
Harry Karlinsky is a clinical professor of psychiatry at the University of British Columbia. His first novel, The Evolution of Inanimate Objects (HarperCollins UK), was longlisted for the Wellcome Trust Book Prize.
or
Not Currently Available for Direct Purchase